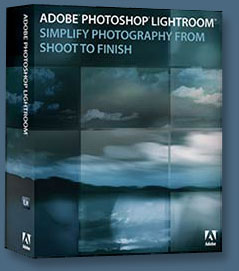 With its first commercial version of Photoshop Lightroom 1.0 released, Adobe is now getting ready for more applause.
According to industry analysts, the photographic software has been available as a free downloadable beta for the past few years. However, with the current beta 4.1 staring at the expiry date of February 28, users will have to purchase the full version if they want to continue using it. To add o the charm, Adobe's Photoshop Lightroom 1.0 version is an improvement over the 4.1 beta.
Analysts say that it indeed is an upgrade talking in terms of advanced keyword tools in the library module that help photographers filter through large collections and more flexible file handling in the import dialogue that allows greater choice while determining file location.
Besides all these, it is new and improved key metadata browser that offers quick access to key information tags, with color labels plus a pick/reject system, they add.
A technology website review says that the new module features virtual copies and snapshot tools for providing multiple versions of the same image for comparison, sans the need to save physical versions. This apart, a new tool gives precise control over hue, saturation, and luminance; and Clone and Healing brushes are provided for sensor dust removal, it adds.
Incorporating features like support for a number of raw image formats, the Photoshop Lightroom 1.0, runs under Mac OS X 10.4 or Windows XP, and requires a 1GHz Power PC or an Intel Pentium processor, 768MB RAM, and a 1024 by 768 resolution screen.
Hitting the racks in the US for $199 as an initial offer, the price would rise after April 30 to $299, Adobe has said. The Mac version of Photoshop Lightroom is a universal binary application that runs natively on PowerPC and Intel-based Macs, said a report on the new software